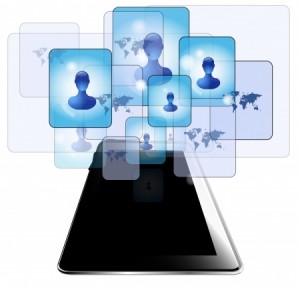 When compared to a billion Facebook users, LinkedIn would appear a much less influential contender in the social-media lineup. Yet, executives and middle-management professionals often find this networking portal a valuable tool for growing a business.  That's still true, despite the company's wide-scale security breech in June, which impacted millions of the social network's users.
A recent study that analyzed how professionals use LinkedIn revealed approximately one in five users are top-level executives seeking networking and promotional opportunities. CEOs are finding it fruitful to mine those LinkedIn connections, and maybe you should, too.
Flesh out your profile. LinkedIn has made it really easy for you. When you start a new profile, or add more information to an already existing one, a handy little tool lets you know your progress. Don't stop until your profile is 100 percent complete.
Put in a good word for others. Those who programmed the recommendation feature for LinkedIn understood the power of applying human psychology to arouse others to action. When you've been notified that a social contact on LinkedIn has endorsed you, it's hard not to feel an obligation to return the favor. Take the time to research the person's profile, and their specific areas of expertise, before posting a recommendation.
Be consistent across social media portals. Ensure your professional title, name and other information is consistent across your online profiles, including LinkedIn. This step is easy to forget, when you're knee-deep in launching a startup. Yet, remember that a new business is often profiled in the local press, and reporters may check that profile, when writing a news story about your venture.
Create or join an industry-specific group. Follow your competitors on LinkedIn.  It's hard to grow a business, when no one knows you're there. These days many business professionals know they gain more by offering friendship to competitors, than by avoiding them.
Chime in on the conversation. Visit LinkedIn's Questions and Answers section frequently. Doing so allows you opportunities to demonstrate your willingness to help others, as well as show off your business acumen. Both qualities are likely to attract investors to your startup.