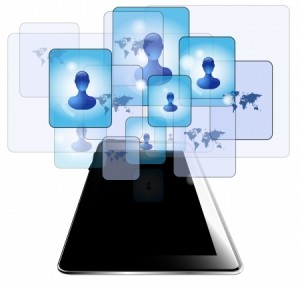 Word-of-mouth reviews from customers used to be the dominant currency of public relations. With the emergence of the Internet and social media, the landscape has changed. Consumers now turn to sites like Yelp. All too often vocal patrons aren't a bit shy about telling everyone in cyberspace — save for Aunt Mabel, who's still confounded by Facebook — just what they think of your business.
Yelp has proven to be a double-edged sword for companies, particularly the ones putting forth a genuine effort to please their customers. Yelp video reviews are a great way to promote your business listing, and when a flattering review is posted on Yelp, all is well. Yet, what happens when someone posts a bad review about your company? Here's some sage advice: Don't get revenge and don't despair either. Here are four tips to help you maintain and even restore your
company's reputation.
Keep calm, and carry on. When you're mulling over how to handle a negative review, consider what your customer-service policies are for face-to-face interactions. Then, apply that same approach to your virtual response. Since facial expressions convey rich information that may be missing when dialoguing online, reviewers often overlook the nuances of a relationship between a company and its patrons. Blowhards, and the disgruntled may be quick to jump in with their opinion in a "bad guy, good guy" back-and-forth exchange. Tread with care, before you wade into this minefield. Hang back a bit, and give it some time, as your fans may come to your defense.
Be professional: Always be civil and courteous, and propose a solution to address a particular grievance, when it's appropriate to do so. Using Yelp's free review response tools, businesses may choose to respond publicly or privately. If it's a legitimate complaint, and your company really did drop the ball, a public response actually builds credibility. That's because most people are good sports and are willing to overlook a perceived offense, following a genuine apology.
Be open to criticism:  Regularly read user comments about your business. You will gain insights into how your product or service is resonating with customers, as well as suggestions on what you can do to improve your service.
Be timely: You should respond to a negative review within 24 to 48 hours. This shows you are on the ball, and want to rectify the situation as soon as possible. Consider this: According to Michael Luca, a Harvard Business School researcher, even a one-star increase on Yelp significantly pumps up business, and results in a five to nine percent increase in revenue. So, there's a lot of motivation to join in the conversation.
Remember to stay calm. Remind yourself of that occasion when you went on a rant about another company, and then take it all in stride. Life's too short to get worked into a lather over a few disgruntled customers.